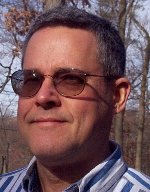 Francis S. Key is the principle scientist and founder of the Colloidal Science Laboratory, Inc. which conducts research on colloidal metals. Mr. Key was educated at Columbia University and Newark College of Engineering. He has an extensive background in the fields of electrical engineering, computer science, and various branches of physics and engineering. Mr. Key's experience in scientific research and engineering spans a period over 46 years, beginning with his contributions to the design of space flight hardware used on the Apollo and Viking space missions.
Mr. Key is known for meticulous attention to details, and relentless investigative procedures, both of which have led to innovative solutions to problems in defense, aerospace and private industry.
Colloidal Metals Research
Mr. Key has been involved in colloidal metals research in the area of analytical methods and in the development of production processes to produce metal colloids of sub-nanometer sized particles. He has built a laboratory facility for colloidal research which is state of the art for the field. He has also instituted analytical methods and developed manufacturing processes which insure the highest purity and consistency possible for a colloidal product.
Mr.Key was instrumental in getting Prof. Ronald Gibbs interested in doing research on colloidal silver after he visited the Colloidal Science Laboratory and observed some early experiments being conducted by Mr. Key in the mid 1990's. For several years thereafter, Mr. Key and Prof. Gibbs collaborated on research of silver colloids. Mr. Key designed and built much of the equipment that was used by Prof. Gibbs at his university laboratory to conduct the research that resulted in the booklet "Silver Colloids" that is available for free download on this web site. Prof. Gibbs was the Chairman of the Colloidal Science Department at the University of Delaware until his untimely death in May, 2000.