Experienced Colloidal Silver Answers
We are experienced colloidal silver professionals with answers to the most commonly asked questions. Visit our Frequently Asked Questions (FAQ) page to found simple answers about colloidal silver and their products. Please check the FAQ page before emailing your question to us.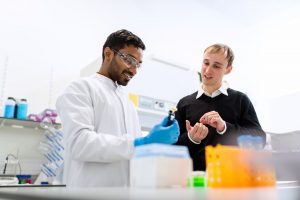 ---
We are not medical doctors and cannot provide medical advice.
---
Please do not send an email asking for advice concerning:
The use of colloidal silver for a medical condition.

We are not medical doctors and cannot provide medical advice.

Colloidal silver generators or making colloidal silver at home. Many companies sell "colloidal silver generators" for the home hobbyist. We do not sell such equipment or provide advice about such equipment. All the colloidal silver generators on the market use a process based on electrolysis, which produces an ionic silver solution that typically contains about 90% ionic silver and 10% silver particles.
How to make a true silver colloid. There are no home generators capable of making true silver colloids.
Processes to make ionic silver, silver protein, or true silver colloids.
Uses for colloidal silver. There are hundreds of pages of information on the uses of colloidal silver. You can find this information using an internet search engine (Google, Yahoo, MSN, etc.). Many companies that sell colloidal silver products will have such information posted on their web site.
Product recommendations. All our information is on the web site. The lab analysis data speaks for itself. To understand how to compare colloidal silver products, see: Comparing Colloidal Silver Products