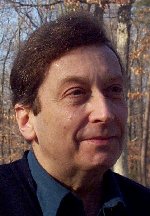 Dr. George Maass holds degrees in chemistry from Fordham University and Iowa State University. For the last 6 years, Dr. Maass has been a professor of chemistry at Camden County College, while operating his own consulting business. He has authored papers and presented seminars on his work in the US, England and Mexico.
Previously to that, Dr. Maass had a successful 25 year career in industry, during which time he applied principles of physics, chemistry, and mathematics to solve diverse industrial problems, invented test methods and developed equations to study structure and fluid behavior in porous materials, and invented and used mathematical models for use in predictive technology, as well as being a consultant in the design of experiments.
A recognized problem solver, he has a strong reputation for the ability to determine the fact which cause phenomena to happen, and to describe the methods by which they can be controlled.